Welcome to the Roman Catholic Community of Saint Joseph in North Plainfield, New Jersey
We are the Roman Catholic Community of Saint Joseph North Plainfield. Our mission is to worship God through the liturgy, forever mindful that Jesus is our daily bread. We strive to serve, inspire, and evangelize the People of God, upholding the sanctity of every human person and welcoming all into our diverse family.
We need your opinion!  Our parish is currently gathering information for future planning and forecasting.  Please click below to answer a survey with your thoughts on our parish today and in the future.  Survey in available in both English and Spanish.  If you have already completed this survey in person or on paper, thank you for your help! Survey will close on December 2, 2020.  We want to hear from YOU!!!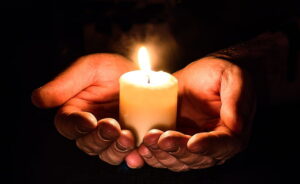 In November, we remember all our beloved dead.
This year, our parish family continues to pray for all those affected by the COVID-19 pandemic, those who are ill, who have died, and those who mourn the loss of a loved one.  We also remember all those who are working to keep us safe and healthy, including medical professionals, first responders, delivery persons, grocery store workers and other service providers.  We encourage everyone to stay safe and follow all the guidelines from the Center for Disease Control and other government and medical sources.
For more info on the virus (available in many languages), please see:
Covid Info from NJ Department of Health